Creative Coffee Morning
Artist, Cape Town, community, Creative Coffee Morning, creative journey, daytime, free event, group, Lauren Fowler, storytelling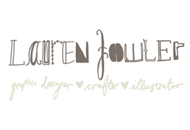 GUEST SPEAKER | Lauren Fowler I'm a designer living and working in Cape Town, South Africa.
I knit, sew, cross stitch.
I draw, design and Photoshop.
I take pictures, I blog and I play the guitar and sing.

What can I do for you?

ABOUT CREATIVE COFFEE MORNINGS | this happens on the FIRST FRIDAY of the month and it is a space for creative types to gather. Each event includes a ±30 minute creative story tale, told by a guest speaker/s, followed by Q&A. The gathering begins at 9:30am with the topic story tale starting at 10:00am and finishing up between 10:30am – 11:00am. Creative Coffee Mornings are free of charge, cash coffee and cake bar!
Here is a link to read past  speakers on twitter, or you may view the photo feedback on our Fundamental Displays blog. To keep up to date with future events follow us on  or send us an email at and we will add you to our eventbrite/mailchimp mailing list.
Back to all events for this day